Mr. Cantini has over 25 years of corporate advisory, investment and senior management experience.
Mr. Cantini has over 20 years of corporate advisory, financial management and strategic planning experience working in a variety of corporate environments and industries.
The Farmington team is comprised of two partners that offer complementary skills and experience in insurance private equity investing and operations management of both underwriting and insurance distribution companies and investment banking catering to midsized companies in property, casualty, risk management, life, employee benefits and health.
Our highly credentialed professionals are respected veterans in the insurance and financial services industries. As a result of our extensive knowledge and relationships, we are capable, value added partners to management teams of high growth and innovative companies in the insurance marketplace that are seeking capital or strategic partners.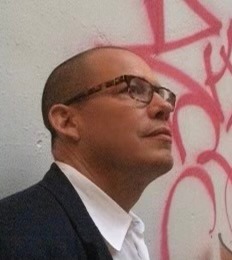 Scott Cantini
Partner | +1 917-717-1303 | +351 912-071-520
Mr. Cantini has over 25 years of corporate advisory, investment and senior management experience. Companies that he has been involved in since he joined FCP include Specialty MGA/MGU's and InsurTech companies: Stere, Elseco, SportUnderwriters/SportsInsurance, CAIS/MGA Live, Monument, Highpoint, Cyber Risk Partners, Insurance For Children, Shoff Darby.
Recently Mr. Cantini was CEO of SportUnderwriters/SportsInsurance – a leading national tech enabled MGA. He was also CEO/President of Cannon Insurance Services – a national multi-program start-up MGA. In addition, Mr. Cantini was Chief Financial Officer of Best Practices Insurance Services, LLC (BPIS) and served as Director and Treasurer of Applied Medico-Legal Solutions RRG, Inc. (a leading national specialty P&C insurance group in the U.S.).
Scott has a broad corporate advisory experience and has personally completed over 65 transactions totaling over $1 billion for private and public companies. In addition, Mr. Cantini has been a senior member of leading investment bank's private equity, technology and financial services efforts at Credit Suisse First Boston, SG Cowen, Smith Barney and Bear Stearns. Mr. Cantini holds a B.A. in economics and psychology from the University of Colorado, and an M.B.A., in Finance from the New York University Stern School of Business.